An Integrated Approach To Decoration That Lowers The Cost of Your Custom Molded Products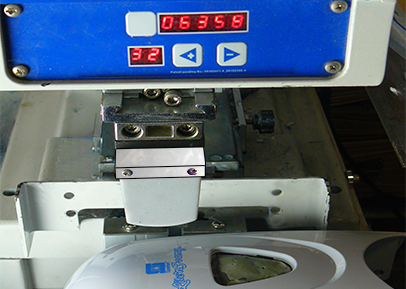 Economic forces today are looking more at total cost of supplying a custom molded product to a market. That in turn is driving manufacturers to decrease cycle times, material movement, and all types of handling. This more than a "piece parts" approach requires more downstream operations which if performed at the same place and nearly the same time as the injection molding process, can help achieve a lower total cost. We offer a variety of these processes.
B&B Molded Products helps you reduce your finishing costs by adding labels, coverings, instructions, protective guards, virtually anything you might have used an adhesive to add metal, paper or other plastics to your products. This obviously can save an assembly step and, through more optimal fixture design and automated placement, increase custom molded output quality and consistency. B & B Molding offers a variety of these value added processes including:
Hot Stamping: Hot stamping is used in our assembly line. We first lay out a die that is mounted and heated, next we position the material below a ribbon of foil, and then the combination of heat, time, and pressure allow a stamp to be placed on a material.
Pad Printing: Pad printing transfers an image from a pad onto a 3-dimensional object. First ink is placed on a pad that is then picked up by our machine and moved over the top of a product. The pad is then pressed onto the product to transfer the ink. The resulting product has a high quality stamp of the image on its surface.