Placing Inserts Into Products Produced Via A Custom Injection Mold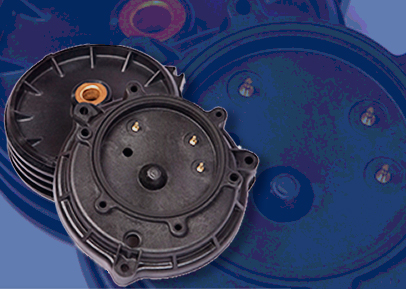 In any custom injection mold with inserts, our goal is to understand the customer's expectations of the finished product and determine the most economical way to make it happen. It may be hand loading inserts int the tool for lower volume applications, then do automation where inserts are loaded via robotics to ensure cycle-to-cycle consistency. A more manual approach can be used if it's too expensive to consider automating the process as in shorter runs. And the opposite of that would be investing the resources upfront to limit labor consumption and maximize part quality and consistency.
B & B Molded Products produces a number of items that are insert molded (metal and plastic substrate). We mold plastic over brass, powdered metal, and steel. We also offer the option of molding plastic over plastic as well as other configurations. The point is to use the process that meets the goals of cost, quality and speed of delivery and we have a wide range of resources to accomplish this.