Let Us Help You Create or Refine Your Injection Molding Designs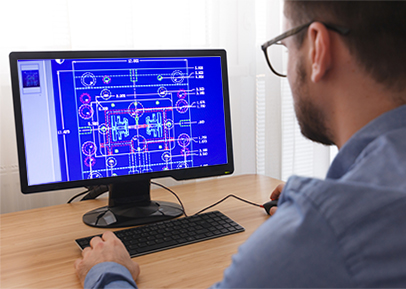 Because of B & B Molded Products' extensive experience with design assistance for manufacturing protocols and experience in end product support, we often assist our customers in both product line improvements and new product development. While our assistance is most valuable in helping to optimize the cost, quality and performance of the product, we have also aided and developed product prototypes that speak to product functionality, customer use and acceptance and feature support.
Areas where we assist can include:
Material Selection (i.e. ABS, Acetal, Nylon,PET,Polypropylene Polyethylene,TPE)
Life cycle analysis and trade-offs (strength, weight, color/shading/transparency, temperature, wear, appearance, etc.)
Mechanical properties (Material content/performance including wall thickness, buildups, cross sectional strength/impact resistance, shape, surface finish)
Decoration, final packaging assembly
Safety considerations such as using UL and NSF approved materials
Depending upon part complexity, B & B Molded Products can supply product concepts, working drawings and prototypes.