Making the Right Injection Molding Parts Starts With the Right Material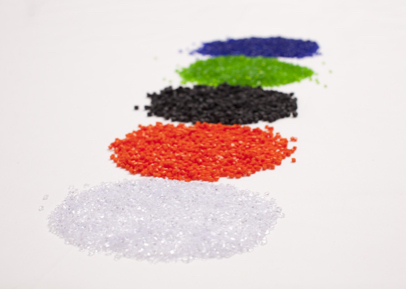 An injection molded end product's capabilities are often defined by its base product. For each new project, we start by making sure we understand the injection molding parts requirement of each and every resin and other material used in the production process. Going beyond what's written in the specifications, we offer our experience with each of these materials both during manufacturing and also with their field performance.
There are always trade offs between cost and function, particularly in terms of balancing such areas as cycle times, secondary operations, quality management and final assembly. This has led us to conquering a wide array of thermoplastic resins which are often used in today's thermoplastic production.
While we are always adding to our expertise, our current list includes an expertise in achieving maximized cost versus performance with thermoplastic resins such as:
| | | |
| --- | --- | --- |
| POM | Acrylic | HDPE |
| ABS | LDPE | PBT |
| UHMW | Poly Carb | Nylon |
| PP | PS | PVC |
We also have expertise in more specialized types of resins that may be considered more useful for engineered type products such as structural products. These include:
Materials (clay, carbon) and configurations (dots) which can exhibit conductive, transparent, reflective or other properties
Situations like shielding in "noisy" electrical compartments
Chem-bonding capabilities (Polyamide to Polyethylene)
High temperature /perf (PC, TPE, PI, PEI, PPS, PES)
ESD/Conductive Molding Compounds
Glass/Mineral Filled Compounds
Biodegradable Compounds
Color Concentrates and Additives
Fragranced Polymers